We (mostly Mr. H) spent the weekend painting over our glazed walls.  This is a huge job as they were done with an oil based glaze.  All of the walls have to be sanded, primed, and then painted.  I am still unsure about the paint color. I have this week to decide as final coat begins this weekend!  Did I mention how hard it is for me to choose a paint color for myself?!!! We have found a local artisan to do our concrete overlay countertops (one less job for Steve).  You can see my inspiration board here http://www.pinterest.com/chattersley/counters/.  I will do a post on her work soon!  At any rate, what I am sure of is my choice for the backsplash.  If you have an old world style home, I don't think there is a better choice. .It has a timeless appeal inspired by the many cultures of the world  .Each Tabarka tile is made by hand,  hand-painted ,and no two tiles are exactly alike. The pattern that I have chosen is called Mediterranean 5. I wanted a smidge of gray, off-white and black.
Tabarka has a full spectrum of field colors to complement their collection.  We will be using the off-white accented by the Mediterranean 5.
What I love about this collection is the character it gives the space. It has a very authentic look minus the garish colorways.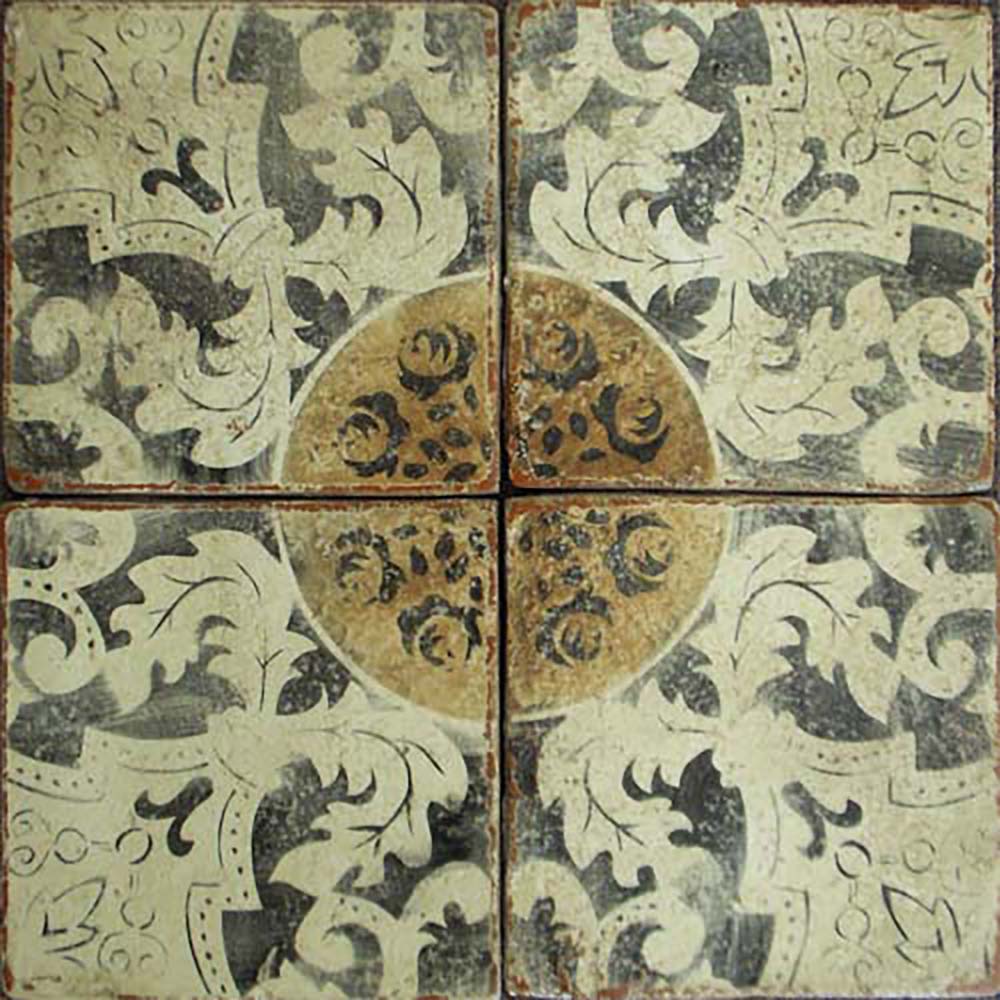 If you prefer more color there are numerous other choices.  However they all have a softer edge to them. Every tile is custom so if you prefer a more distressed look they will accommodate your wishes. You can custom mix any colors on any design in any size.  How dangerous is that?
Lovely mix of patterns on this stairway.  If I were building my home over, I would definitely do this on my stairway.
via tabarkastudio
via girlwithasurfboard.com
To see all of their  beautiful tiles check out their website here tabarkastudio.com.  To purchase Tabarka locally, The Tile Studio in Monterey carries the full line at 1100 Canyon Del Rey Blvd., 831-394-3022,  thetilestudio.com. Frank is extremely knowledgeable about the line and can ship anywhere as well. What do you think of the Tabarka line?  Would you use it in your own  home?