I haven't done a Cheap/Chic Post for awhile and I know you all love a bargain. Who doesn't? Here is my latest "curated collection" of Cheap Chic side tables.
World Market always has a good selection of great looking occasional tables at great prices. I was in World Market yesterday and spotted this set of nesting tables. They are amazingly good looking at any price point but at the show stopping price of $179.00 they can' be beat. They are not available online only in stores however.


http://www.worldmarket.com/product/iliana+nesting+tables,+set+of+2.do
The Eden Side Table from World Market in a distressed brass finish would be great indoors our out. I kid you not it is only $49.99.


http://www.worldmarket.com/product/eden+table.do?&from=fn
I love this industrial Worley End Table also from World Market. I specified this out for a clienht as an outdoor table awhile back. If the top were ruined it could easily replaced with teak or stone. At $129. it is a steal in my book.


http://www.worldmarket.com/product/worley+end+table.do?&from=fn
Ballard Designs has this rustic garden seat made of mango wood in a distressed white finish for $199.00 and right now it is on promotion for an additional15% off.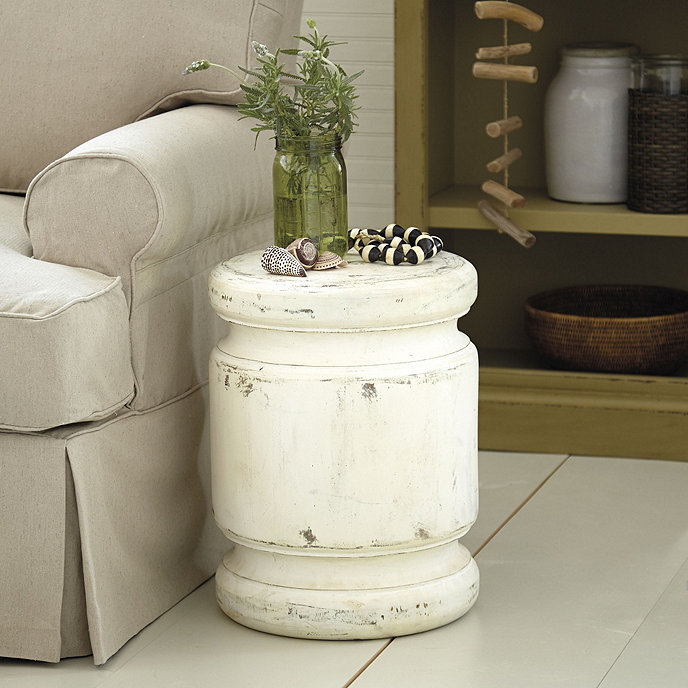 http://www.ballarddesigns.com/rustic-wood-garden-seat/furniture/category/living-room/accent-tables/311345
The Marlow Ring Side Table from West Elm is more expensive at $199.00. However it could glam up a traditional space as is or painted and distressed for a more industrial loft look.


http://www.westelm.com/products/marlow-round-ring-side-table-h880/?pkey=ccoffee-side-tables&cm_src=coffee-side-tables||NoFacet-_-NoFacet-_–_-
This sleek little gem from Horchow, the Rubati Side Table, was originally $267.00 and is now marked down to $149.25!


http://www.horchow.com/Rubati-Accent-Table/cprod108570017_cat2020732__/p.prod?icid=&searchType=EndecaDrivenCat&rte=%252Fcategory.service%253FitemId%253Dcat2020732%2526pageSize%253D120%2526No%253D0%2526Ns%253DPCS_SORT%2526refinements%253D&eItemId=cprod108570017&cmCat=product
Have you seen any great "cheap chic" tables that you would like to share? If so please do!!
I hope you all have a great weekend! We are heading to the lake (what is left of it) and to attend the Justin Winery Gala. Follow along on Instagram for some great wines, food, and fun!!