While in Napa we stayed at the beautifully restored Indian Springs Resort in Calistoga. We stayed on the main floor of the building you see here on your immediate right which overlooks a beautiful pond. If I were to return I would stay in the exact same location if there were just two of us.
The great thing about Indian Springs is they have so many options. If you travel with another couple you could rent one of the two bedroom bungalows.
Bikes are scattered about the property that you can borrow and return. The location is fabulous. You can walk or ride to town.
They also have two houses on the property for families
Of course the star of the property are the two pools fed by the Mineral Springs. This is the adult pool.
The property is also home to the fabulous Sam's Social Club restaurant. We ate dinner one night and breakfast one morning. Both meals were fabulous. The outdoor seating is wonderful.
all photos above courtesy of Indian Springs Resort
On Saturday we drove up to the Healdsburg and Dry Creek Valley. We had lunch at Shed. Shed is the brainchild of Doug Lipton and Cindy Daniel. Shed is filled with all things kitchen, home and garden.
It also has a fabulous cafe and bakery. We had one of the most delicious brunches we have ever enjoyed.
We left shed and headed to Dry Creek to Papapietro Perry Winery (for some of our favorite Pinots)
When in the area we always love to stop at the beautiful Robert Young Winery in the lovely Alexander Valley. It always makes me think of New England.
We left Robert Young and went back to Calistoga. Calistoga used to be the hippie sister of the Napa Valley but it has changed a lot over the years. It hasn't lost it's laid back vibe. We really enjoyed revisiting it. On the way into town in an old Gas Station is the Tank Winery. The vibe is friendly and hip and the wine quite good as well.
We left Tank and spotted another fun tasting room downtown, Olabisi. Our server was super friendly and the wines very approachable as well.
I am sorry I didn't take more pictures of the inside it was very cleverly decorated.
That night we ate at the charming Evangeline, which just happens to be right next door to Olabisi.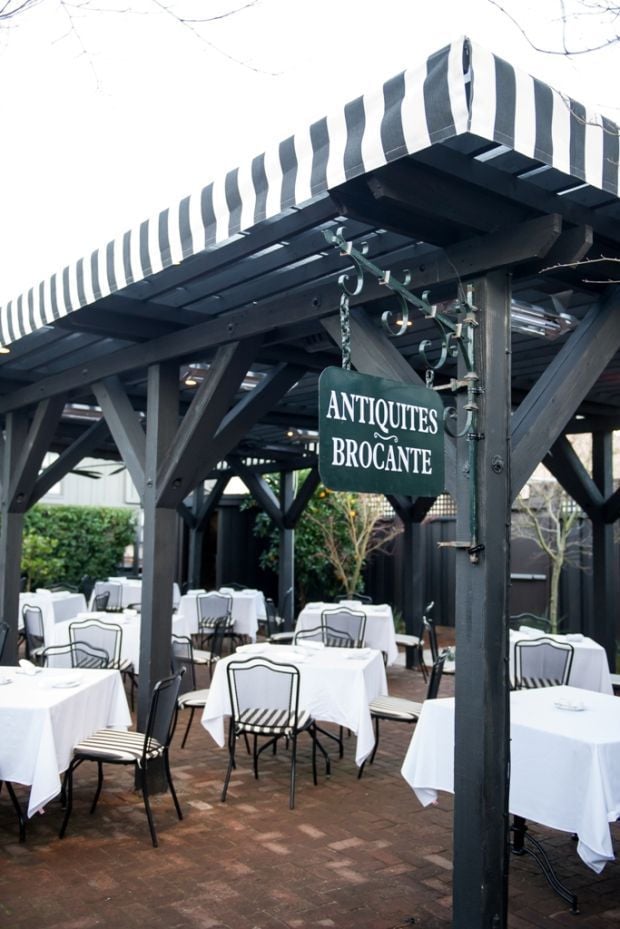 We had a lovely meal on their charming patio and enjoyed one of our absolute favorite Pinots thanks to Jen and Darius.
If you would like to stay somewhere more laid back and less chi chi than the Napa standards; I would highly recommend a trip to Calistoga and the Indian Springs Resort. We would go back in a heartbeat.
I may be out of the loop for a week or so as I am having my hip replaced today. Have a great week!
**last minute update surgery cancelled implant may have been damaged…bummer!!!