source
Anthropologie & Co. has combined their BHLDN Weddings and Terrain brands to reopen in downtown Walnut Creek in a 30,000 sf former Barnes & Noble location. In addition to wedding dresses on the second floor, the new location features a home design section and offers a huge selection of accessories and home décor in addition to clothing, handbags, shoes, and jewelry. This is currently the only Anthropologie and Company on the West Coast. They are opening one in Palo Alto soon as well.
We were up helping our daughter paint her kitchen cabinets (well Steve was). Jenna and I snuck over to Anthro and checked it out.

source
The wow factor at the entrance begs you to explore more.
The outdoor "terrain" areas are located on both balconies and at the main entrance,
There is a home design and decor section on the main floor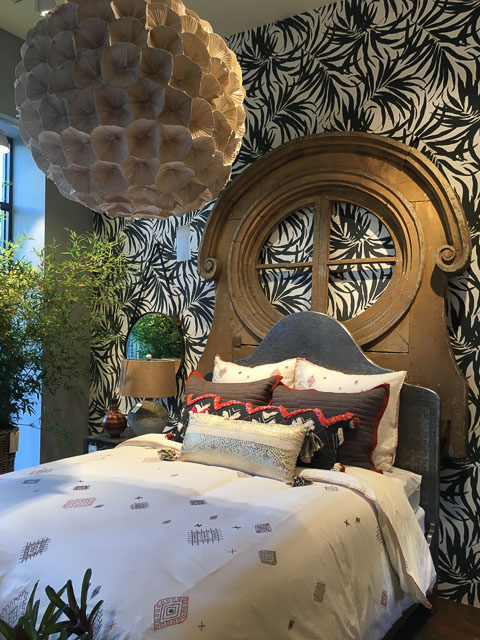 A beauty section filled to the brim…

source
Also on the main floor a limited edition apparel collection. So many interesting items here that you can't find in any other store or online, and price tags to match.

source
The second floor houses a shoe collection that my daughter was drooling over

source
More clothing beautifully displayed upstairs

source
And of course the BHLDN wedding section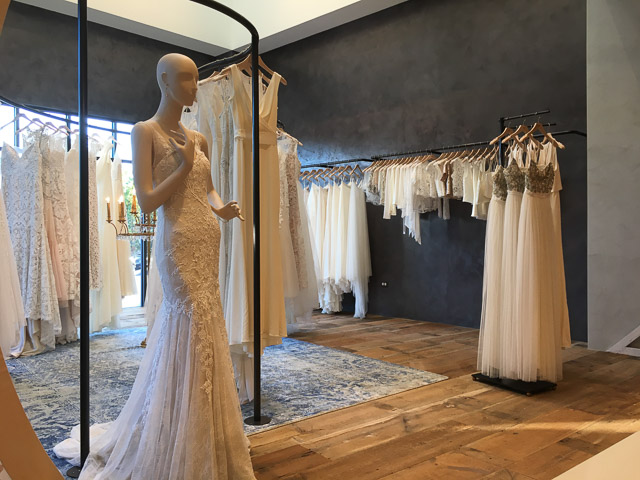 source
I can't wait to go back. The store was packed. I am hoping things will settle down. With the Christmas Season approaching probably not until after!