It's time for Project Design again!  This time we are taking on the task of repurposing a Craig's List or Thrift Store chair in "Exceptionally Clever Chair Makeovers"
Im  a  firm believer in letting neutrals reign  in a room, preferring to add color and pattern in pillows and accessories that can be easily and inexpensively changed.   However choosing a single high-impact chair in an strategic spot can create drama and fun.  Taking a Craigs List or flea market chair and reupholstering or slip covering it in an unexpected hue or pattern can add pizazz to an otherwiese neutral space.
Of course I am always partial to something that looks a little "rough luxe"

source
Using a vintage textile gives a chair a little more character.

source
Love the back detail of this one!
I would love to cover a chair with vintage indigo like this.

source

source
I still love a chair upholstered in the Suzanne Rheinstein Indian Zag.
A chair in vintage african mudcloth would look fabulous in a modern or more traditional setting.
source
This chair demands attention courtesy of a graphic print and a little gold spray paint.

source
Some may prefer something a little more fun…

source
Love this crazy chair from 1st Dibs upholstered in a MLB's Lola Diamond fabric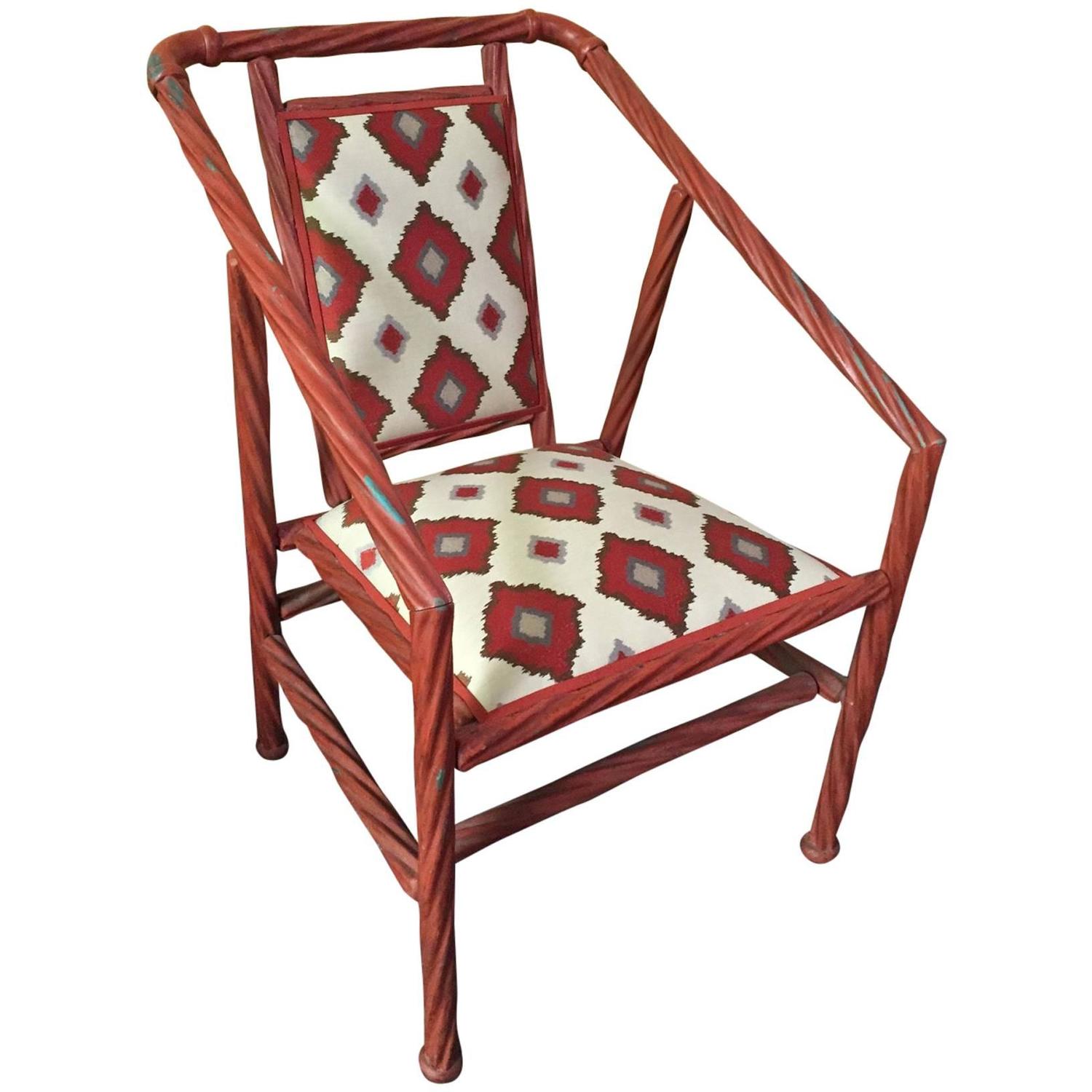 You can probably guess my chairs might look a little more conservative…something more like this.
Be sure and stop back by on Friday to see what these fabulous designers have done with their chairs.  I know you won't be disappointed!