Here are some the things I am either buying or coveting. I am partial to anything heather gray or silver . I am sure you can guess why. You can probably tell by the price what I am actually buying and just plain coveting… I purchased this great tote (Downing by J Crew sold out) on Ebay. I love the combination of the natural leather and the silver. There are other versions out there if you like this one. I had a Michael Kors one a couple of years ago that I literally carried until it was in shreds.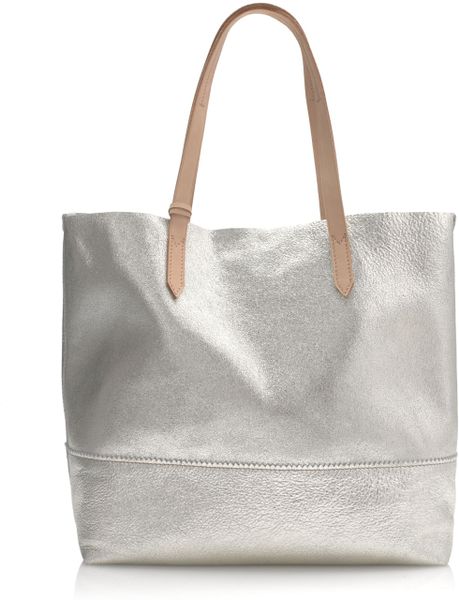 My friend Roxanne and I stopped at one of our absolutely favorite stores "Warmth Company" and foun these fabulous tees from Wilt . There is a short sleeve version as well as a v neck. They have multiple styles in gray, black, white etc. and they are all flattering. You can call the girls at Warmth (831) 688-3200 and they will help you out or buy it here http://www.shopbop.com/raw-slouch-twist-slit-tee/vp/v=1/1517986827.htm?fm=search-shopbysize

I am a sucker for anything polka dot. Warmth also has these great scarves from Pompomathome.com. If your local grab one at Warmth, if not you can purchase from Pom Pom online.
Helen Kaminski makes the absolute best packable hats in my mind. They are a bit of a splurge but if you can find one on Ebay like I did it isn't quite so painful. Nordstrom also carries the line here http://shop.nordstrom.com/s/helen-kaminski-caicos-raffia-hat/3663199?origin=PredictiveSearchProducts .


Love this tee from Johnny Was/ 4 Love and Liberty with the patchwork lace back http://www.elizabethsembellishments.com/Heather-Grey-Patchwork-Back-Tee.html .

The back is even prettier than the front


I have been searching for a "stylish" comfort sandal in Natural. I finally got the approval from my fashion advisor (my daughter) for the Olukani Hema flip flop. You can buy them here http://www.amazon.com/Olukai-Hema-Sandal-Womens-Black/dp/B00LZR7P1Y/ref=cm_cr_pr_pb_t. The great thing about this brand is they come in practically every color imaginable.

Last but not least how about this metallic dot scarf from Target. For $14.99 it is hard to beat! http://www.target.com/p/women-s-metallic-polka-dot-scarf-white/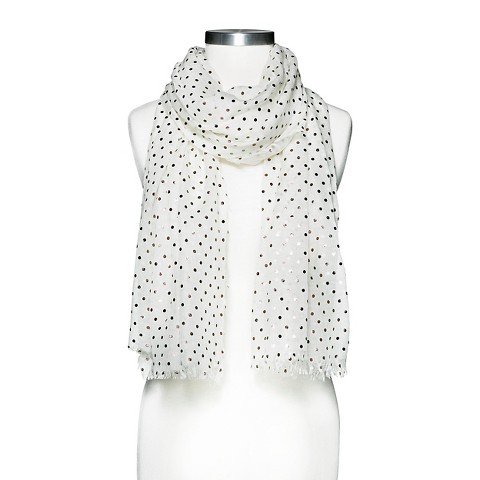 What's on your shopping list? Has anyone found a great fitting pair of jeans? I would love to hear about them!