I live in a Spanish Colonial in great need of updating so I am really drawn to anything with an ethnic vibe of late. Cross-Cultural Design has a timeless textural feel that really appeals to me.
My walls were all originally white and they have been glazed for the last 10+ years.  I am thinking of going white again. What do you think? I like the look of what Megan Megas has done in her own home (via cote de texas) below.
Rather than shout ethnic chic this space in Megan's home make a quiet statement.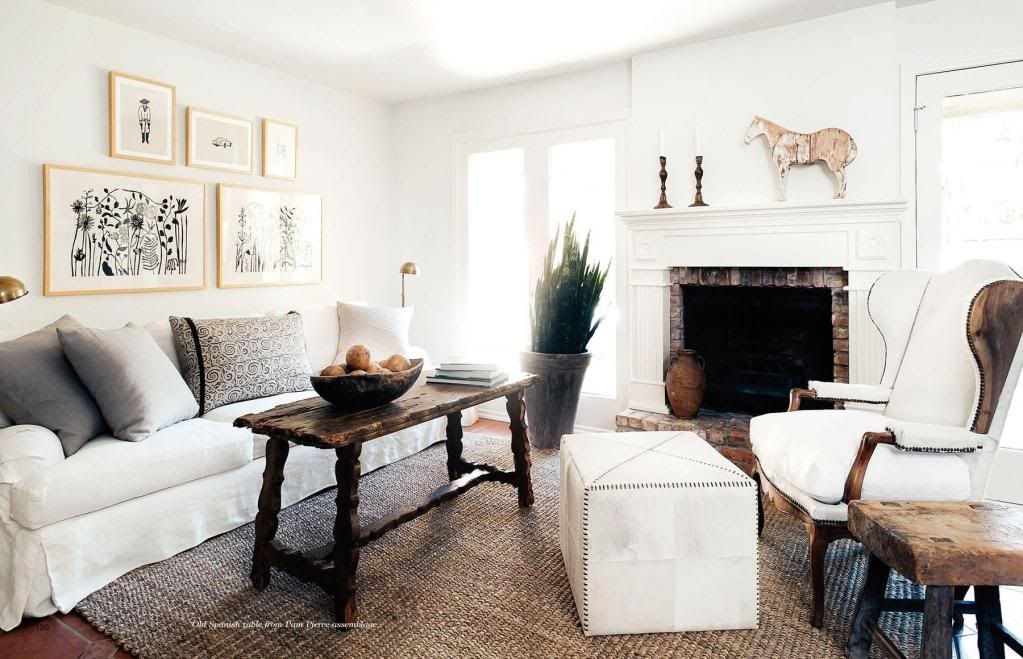 I am currently working with a client who has some wonderful early Asian antiques and artifacts so I am having fun searching for wonderful items to compliment what she has already done.
The arches, columns, and beam work in Ellen Pompeo's house designed by Martin Lawrence Bullard punctuate the cross-cultural appeal of his design.
Cheryl Tiegs' home another gem by Martyn Lawrence Bullard, has a come in and sit down ethnic chic quality that I love.
I adore this ethnic inspired space by the fabulous Madeline Stuart
Ralph Lauren has been no stranger to this style since it's inception. This image is a long time fav.
This Manhatten duplex of Alfredo Paredes (Ralph Lauren executive) and writer Brad Goldfarb makes my heart sing.
I would love to hear what you think.  What do you think about the images above?  Would you like to infuse a little cross-cultural chic in your own home?