Pat Huber studied fine art at Cornish College of the Arts in Seattle, WA with a major in Interior Design. After 20 years of practicing interior design, she returned to her fine arts background, taking instruction from local artists who have influenced her work. Pat's motivation to consistently improve her work has deep roots. Her mother was an accomplished artist who instilled an appreciation for art in Pat's early years. Pat has won numerous awards for her work and scholarships to further foster her craft. I am a great fan of Pat's work. I have several of her paintings in my own home and have used them in client's homes as well. Currently I am loving her paintings of sheep. There is something so peaceful about sheep grazing.
Grazing in the Steinbeck Hills
Lunch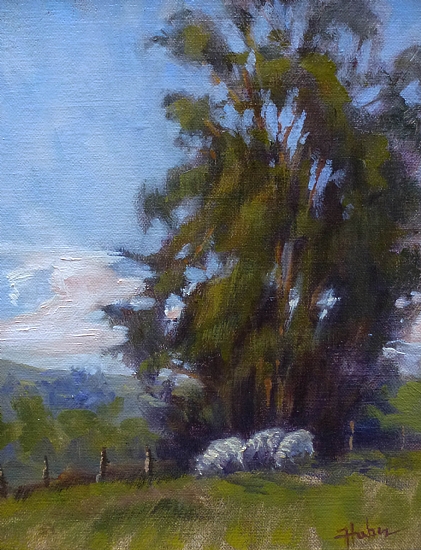 Sold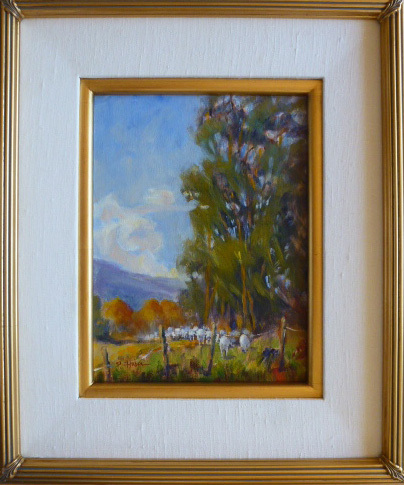 If you love the Italian Countryside, you will love this group that was inspired by her recent trip to Italy
Bergamo with Hillside Neighbor San Vigilio
Guardian of the City, Bergamo, Northern Italy I think my very favorites however are these beautiful local landscapes of the Central Coast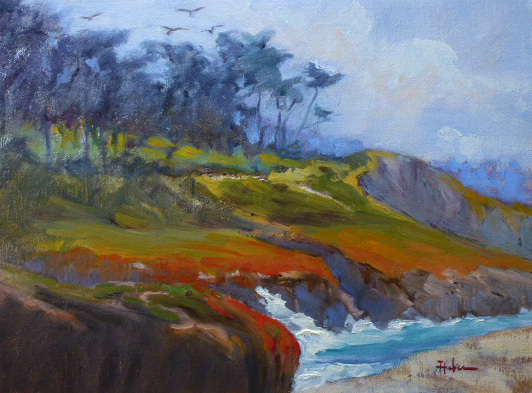 Lobos In Bloom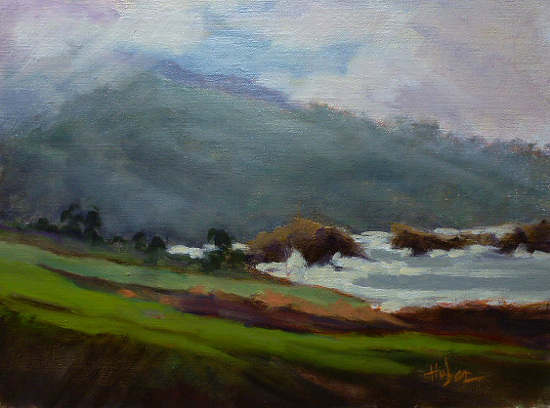 Receding Fog Near Rocky Point
Backyard Gate of the Tor House Carmel
Moody Morning Point Lobos If you have a favorite pet Pat can capture the essence of each and every one of them. We had her do our wonderful labrador Bridger before he passed away and I am so glad we did.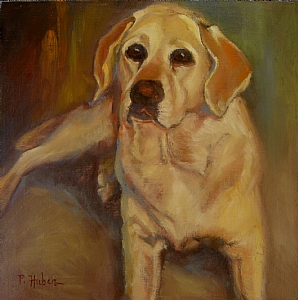 Bridger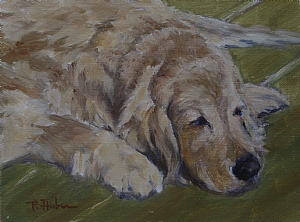 Paris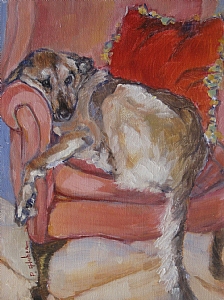 Bob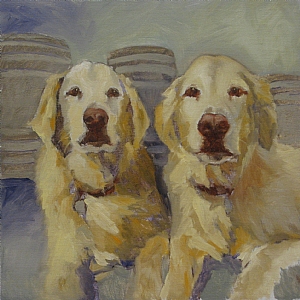 the boys If you would like to see more of Pat's work go to her website http://pathuberfineart.com Or if you are local, she exhibits at the Venture Gallery, Portola Plaza, Monterey, Ca Do you have a favorite? I would love to hear which one! Don't forget about the Giveaway! One of Patine's beautiful French Ticking Pillows! All you have to do is become a follower and leave a comment!