Before I begin, have you tried Waterlogue? Our Spanish Colonial home via the Waterlogue App…
As I mentioned in an earlier post our home is to be photographed this Spring/Summer for a national magazine.  As I have also mentioned parts of our home are badly in need of updating. The wood floors have been refinished and two of the guest rooms have been repainted you can read about them here
https://cindyhattersleydesign.com/2013/11/six-week-one-room-challenge-gues.html
.  My floors downstairs are Saltillo tiles similar to the picture below (white walls).  My stairway railing is very similar to the railing in the picture on the far right lower.  Our home has good bones.  All of the light fixtures and railings are hand forged, as well as the door and cabinet hardware. That being said I do want to keep the integrity of the house intact. We currently have Mexican tile in all the bathrooms and the kitchen backsplash.   I had searched and searched for a tile line that I thought would be appropriate without changing the character of the house.  In my search, I came across the Tabarka line
http://www.tabarkastudio.com/
  .  I am currently obsessed with it!  If you are looking for an old world look that isn't overdone.  Look no more. The one I am planning to use (if I can afford it) is called Meditteranean 5.

The walls are thin wall plaster currently faux finished.  I am really tired of them and want a fresh look.  In the hallway upstairs the doors and baseboard are white dove.    All of you designers and design enthusiasts out there I am in search of the perfect neutral that is a little more saturated than white dove. Please speak up and tell me your go tos!  I really like the color that is in the (current railing picture) above.  Colors that I am currently considering (are all over the map!!):

Benjamin Moore Spanish White         Benjamin Moore Bone White                Farrow and Ball Dimity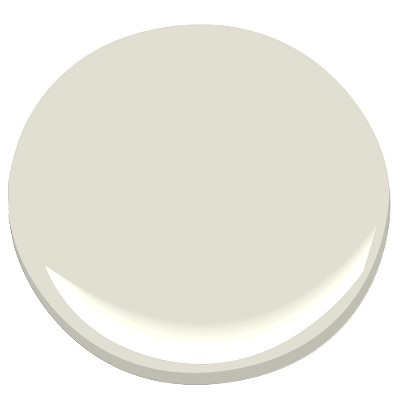 Benjamin Moore Slipper Satin               Benjamin Moore Overcast                    Benjamin Moore Halo
Did I mention that I have a hard time picking out colors for myself…that I over think them to the point of insanity? Also, did I mention that I used to always gravitate to warm neutrals with an aversion to anything with a pink tint?  That being said here are some more of my considerations. I am not going to confess which way I am leaning because I want your input. Please weigh in I am counting on you!