She is the darling of Nashville's design scene,  author of the much loved blog Nestegg http://nestegg.typepad.com/ and she is not yet 30 or is she? "The last thing I want is for someone to walk into a home I've worked on and think, "Rachel Halvorson's been here." I don't think there is any danger in that.  Though her personal sense of style (rustic and chic) often spills over into her designs her style could never be considered generic. She values the importance of the clients own style and strives to create spaces that are personal to them. The guest barn she designed for country singer Ronnie Dunn  put her on the map. You can see why in the images below.  I am completely infatuated with this space. She also designs and sells these fabulous porch swings here http://www.rachelhalvorson.com/index.html#/shop/  
Love the pecky cypress ceiling!!
she makes it look so easy in this welcoming bedroom…the play of textures…and how about that gallery wall!!!
yummy paint color on the doors here…
loving the chiseled edge on the kitchen counter and those fabulous stools!
There is so much to love in this great room…love the use of the floor lamps beside the console instead of the predictable pair on the table….
Great TV garage over fireplace
This beauty pops up when you go to her website go here for more gorgeousness grab a cup of coffee, or better yet a glass of wine and absorb…. http://www.rachelhalvorson.com/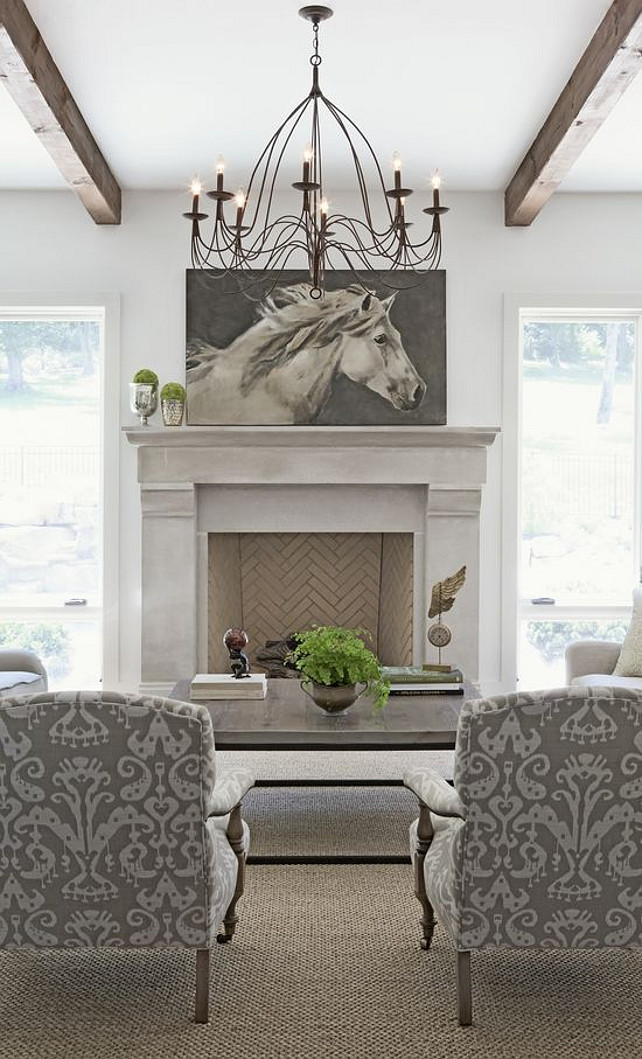 There are very few designers I could give free reign to design my own home….she's one of them….