I stumbled across some really great looking coffee tables while shopping for a young client so I decided it was time for a Cheap Chic post. Who doesn't love a bargain, right? Here are a few of my favorites.
Home Decorators' Collection Sylvan Coffee Table has that Brickmaker's table look for a lot less!
$289 here
http://www.homedecorators.com/P/Sylvan_Coffee_Table/950/
Every time I go into World Market I am enamored with the Cala Hammered Coffee Table. I can imagine it in so many different settings. It would make a great outside coffee or side table as well.


$239 here http://www.worldmarket.com/product/cala-hammered-coffee-table.do?page=2&from=fn#
The Nailhead Coffee Table from Home Decorator's Collection has a great look. It is always hard to tell the quality with catalogue pictures. At this price it would be hard to go wrong.


$329 here http://www.homedecorators.com/P/Nailhead_Coffee_Table/930/
The Bluestone Coffee Table from Crate and Barrel is a little more pricey but has a great look.
Restoration Hardware's Tribeca Round Coffee Table is currentlly on final sale.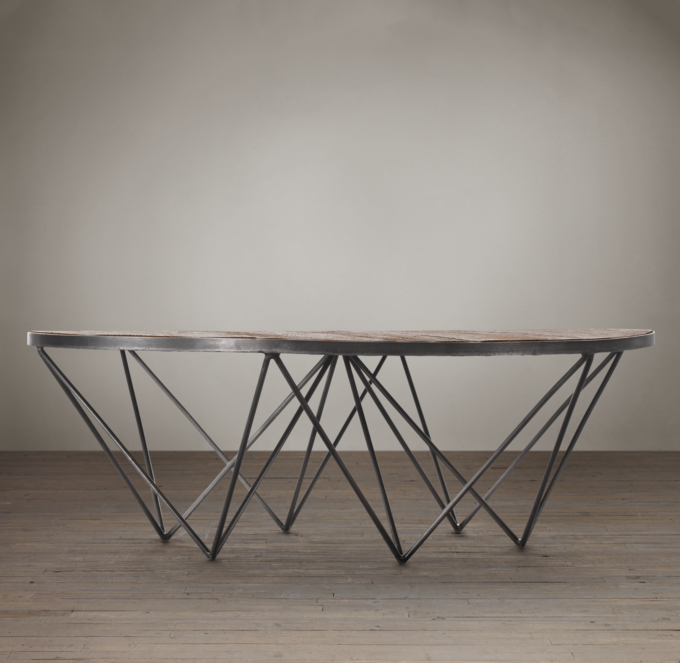 $399 here http://www.restorationhardware.com/catalog/product/product.jsp?productId=prod2110394&categoryId=cat1990145#
I love Pottery Barn's Kelty Coffee Table. I have a feeling the finish may be a little too perfect (nothing a little distressing wouldn't fix) but it has great style.


$399 here http://www.potterybarn.com/products/kelty-coffee-table/?pkey=e%7Ccoffee%2Btable%7C49%7Cbest%7C0%7C1%7C24%7C%7C6&cm_src=PRODUCTSEARCH||NoFacet-_-NoFacet-_-coffee%20table-_-#
Which one is your favorite? Have you seen any other coffee tables that you think have great style for a great price? If so I would love to hear about them.
I would like to thank Leann and Alex over at Linen and Lavender for my subscription to Atlanta Homes and Lifestyles. If you haven't read Leann's blog Linen and Lavender you should stop by and take a peek. Leann is one of the most creative people in blogland and every blog post is filled with tons of inspiration and her own special style. You can read her latest post here http://www.linenandlavender.net/. Thanks Leann!!